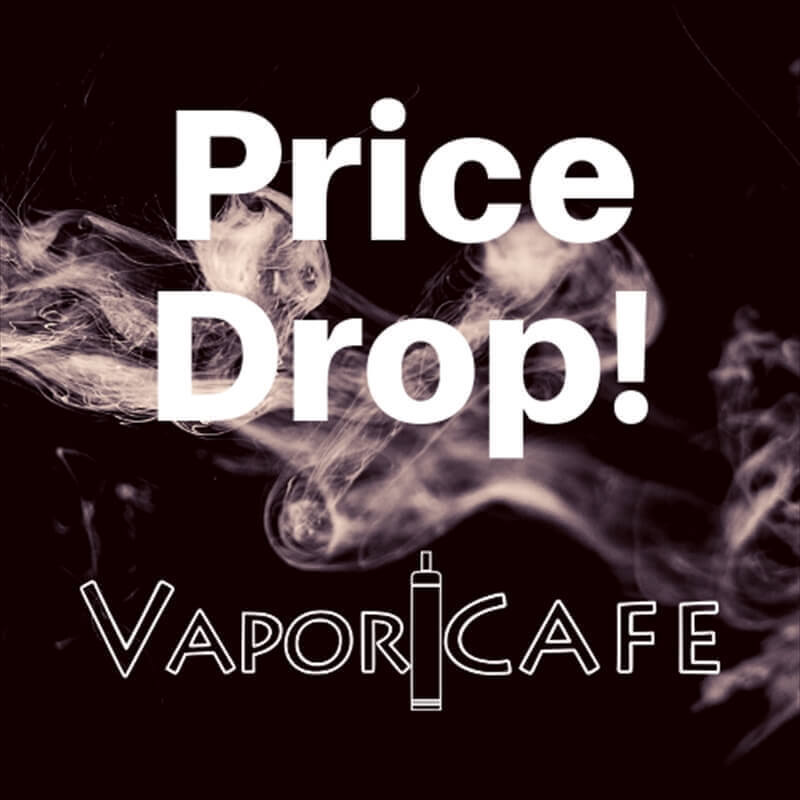 Price Drop!
We're lowering prices on tons of your favorite e juice brands
Vapor Café is always working to bring you the best prices on the best products. Today, we are thrilled to be able to lower our prices on many of our most popular e juice brands. Save on all your favorites with prices starting at just $15.99
Air Factory
Naked 100
sptcrm
Glas
MET 4
LYF
Minute Man
Fresh Farms
Salt Bae
Killer Kustard
The ONE
Candy King
And of course, don't forget that Badger Juice is now just $16.99 for a 60 ml, and $24.99 for 120 ml!